Brighton Locksmith & Hardware Shop provides service to all Boston Metro Area. From cutting a new key for your vehicle to installing a new lock at your home or office. We are license and insured, and will always finish a job when the costumer has a smile on they're face. Our techs are stocked with all popular lock brands and can pretty much repair anything.
Our locksmiths are available 24 hours a day, 7 days a week for emergency situations (Note: Our Store Is Not 24/7 Open ). Whether you need keys duplicated, key-less entry systems, new locks or any other security need, call Brighton Lock & Hardware Shop and we will find you a quick, secure and economical solution to all your security needs. Do you have an emergency situation and need your house or car unlocked? Have you lost all your keys to a lock that needs to be opened right away.
With our fast mobile emergency locksmith service we come right to your location anywhere in the Boston Metro Area to help you with your situation.
Whenever you are in need of a locksmith we are here to serve you. Give us a call today. You will be amazed how quickly we can help you with all your locksmith needs. We will always treat you professionally with the quickest service we can provide.
We are also Your Neighborhood Hardware Store. We are your best local source for kitchen tools and cookware, small appliances, laundry and bath products, some light plumbing and electrical items and other light hardware needs.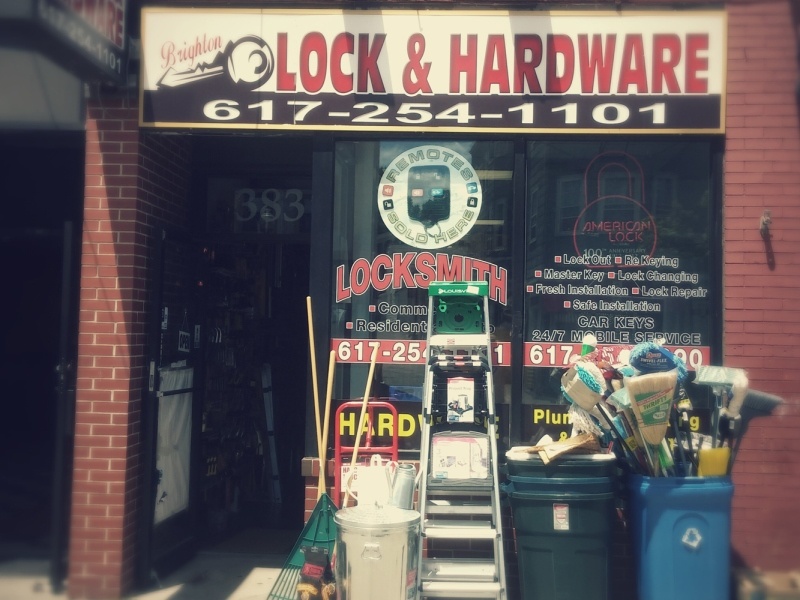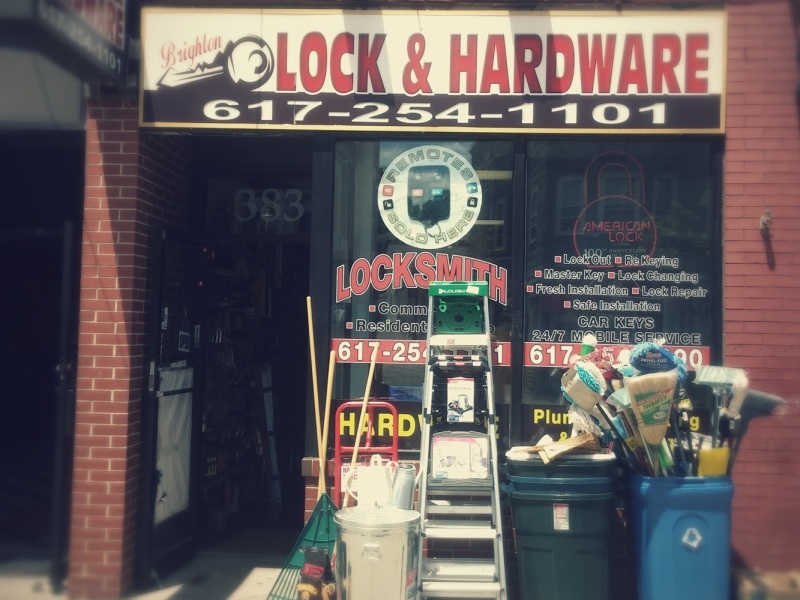 Save